You have just installed a home bar at your place, and you're looking to turn it into a functional yet stylish bar. It isn't just enough to keep it well stocked with the liqueurs of your choice, but also have the right set of bar accessories. Thankfully, it won't take too much effort for you to source the right kind of accessories. Whether you are looking to entertain guests or just enjoy some time on your own at your home bar, you've come to the right place. At Home Bars, we stock an amazing collection of unique and timeless bar accessories, from bottle openers and cool drink ware to wine storage for sale – basically everything that you might need for your very own man cave.
Bar accessories that add more class to your bar
Talking about the current trend of designing man caves in Melbourne, most of our clients want to create a space where they can unwind and shut out the world. And you know you want to design your space with statement pieces and décor that reflects your individuality and showcase your own unique style. The bar is often the central point of a regular man cave, as that is where you and your mates can spend some quality time together.  The right bar accessories not only add character, but also lend a unique and timeless appeal to your bar, and turn it into your dream man den. Moreover, quality barware lends more class and authenticity to your home bar, and will allow you to enjoy your drinks the in the way they were meant to be. Cocktail shakers, muddlers, jiggers, ice buckets, bottle racks, spirit measures, wine coolers, ice buckets and glasses are just some of the bar essentials that can transform your home bar into a veritable man cave. And you want to be careful about the alcohol bar furniture and the other bar accessories that you select for your home bar in Melbourne, as these add to the character of the bar, and these are usually things that you want to keep for a long time.
Everything you need for your home bar!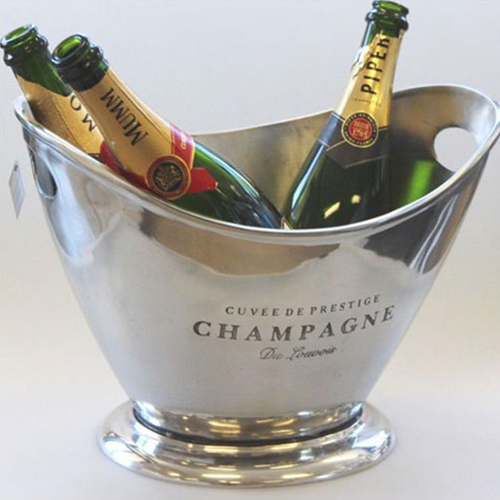 You don't need to have a new bar to really take home these unique accessories. Even if you don't have a new bar, you might want to just mix it up and give your bar a new feel with some cool new accessories. We have a wide range of bar accessories that range from eclectic statement pieces to downright funky, and we know that you will find what you need and more. We have taken care to curate accessories that are a good blend of functionality, convenience and style, so that all you need to do is just pick what you like. If you aren't looking for a full bar setup, or want a secondary bar for your office, we also have mini bars for sale, coupled with a selection of some awesome mini bar accessories at our store in Melbourne.
You can browse on our site or come by to our store at Hoppers Crossing, for the best shopping experience for bar accessories and related décor for your man caves in Melbourne. We also ship across Australia, so even if you are not based in Melbourne, worry not, as you can enjoy our quality bar products from anywhere in the country.
Home BARS is opened for business to give customers a wide selection of amazingly priced Bar Furniture and Decor Items with a consistently great shopping experience. We are the direct importers and suppliers of an exclusive range of Bar Cabinets and Decor in the market to public and cafe.