DEAL DIRECT
No middleman. Only genuine savings you won't find at a store.
INTEREST FREE PAYMENTS AVAILABLE
Ask in store to avail for this offer.
100% AUSTRALIAN OWNED
Proudly Australian owned and operating since 2014.
BIGGEST RANGE OF BAR FURNITURE
We stock biggest varierty of bar furniture in Australia.
FAST DELIVERY AUSTRALIA WIDE
We deliver australia wide. Call us in store to enquire further.
It's time to raise the bar!
Presenting Australia's leading bar furniture and décor store, right here in Melbourne!
At Home BARS, we offer our customers a wide selection of amazingly priced Bar Furniture, Bar Accessories and Decor through a consistently great shopping experience. Home BARS is completely Australian owned.We source and Import bar cabinets from different manufacturers to bring together an exclusive range that is hard to beat.
Our collection of Bar furniture and Liquor cabinets have something for everyone to suit their style. All bars come with variety of different features like glass shelves, wine racks, glass hangers, bottle holders, down lights and more.Display your favorite collection of wines, liquor, crystals, bar tools & accessories and accompany by adding bar trolleys, bar stools, wine racks to complete the look from our collection. We are confident that you will find your dream home bar to enliven your living room.
Join for secret deals
Get exclusive access to new products, specials and deals
It's time to raise the bar!
Welcome to the home of Australia's largest bar furniture and bar décor store!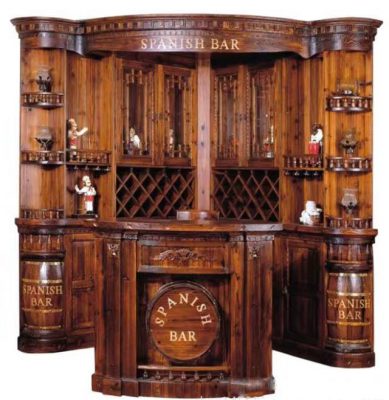 Whether you are looking to upgrade from a bar cart, or replace your existing bar cabinet, or even get a custom home bar that is designed around your unique taste, you are in the right place. Operating since 2014, we take pride in the fact that we are a completely Australian owned, and Australian based company, and have grown to become one of the most preferred brands when it comes to bar cabinets in Australia in less than 5 years. Our motto is to offer our customers exceptional value, distinctive style and a great shopping experience that stays consistent, both online and in-store.
When you browse through our collection, you will see that our bar cabinet designs reflect a fine blend of the classic and the contemporary, that can add more character and appeal to any space, be it a living room, a home office, or even a commercial café. We are masters at combining both form and functionality to give our customers bar furniture that stands the test of time. Crafted in different types of materials from wood and glass to cast iron, each of our liquor cabinets is a statement piece that adds an aura of classy warmth to the room.
Not sure what you really want? Worry not. Looking for something very specific? That's good too. Wherever you may be, there is no need to worry, as you can be sure to find it here. At Home Bars, we stock the largest collection of liquor cabinets in Australia. You can choose from a wide range of sizes, styles, functionalities and finishes as per your taste and needs. We offer an exclusive range of liquor cabinet furniture that you are unlikely to find anywhere else in Australia. This is because we directly import and supply our range of wine cabinets, and supply them to customers from our store in Melbourne and from this site all across Australia. So, if you are looking for man cave bars for sale in Melbourne, you can drop by at our store or just check out our collection online. We offer super fast delivery service all over Australia, in professional packaging. We also offer installation service for your home bars, in certain pin codes. Call us to check for delivery and installation service in your area.
A lot of our clients have an eclectic taste and approach us to design custom home bars for them. We love to take on these projects, as we believe that your drinks cabinet should reflect your personal style, and should also be perfect for your needs and meet your specific requirements – from space, to the number of bottles, wine glasses, ice and other accessories that you may want to store. Some of our custom home bars are even built with wine coolers, refrigerators and wet sinks. Whenever you approach us with a request for your very own wine cabinet, our designers from Melbourne will work on your requirements to showcase the various possibilities that you can then choose from. And trust us when we say that the possibilities are huge when it comes to custom home bars. We can literally create everything that you need in a home bar!
There are many more benefits when you choose to purchase from Home Bars. Apart from the widest collection of drinks cabinets for both indoors and outdoors in Australia, we also stock commercial bar furniture and storage options for wine rack shops in Melbourne, and across Australia. And this is not all, as you can check out our range of bar stools, bar carts, bar accessories and even glassware, all in one place. Talk about a complete bar setup solution – that is us! If you compare our prices with competitors, you will see that we offer great value on each of our products. What is more, we also offer the option for interest free payments for most of our products! All you need to do is just inquire in-store, and our friendly staff will guide you on the offers that you can avail as well as the ideal bar accessories to go with your cabinet. So when you buy from us, you can be confident about getting the best quality liquor bar furniture in Australia.
WHAT OUR CUSTOMERS ARE SAYING ABOUT US
"Thanks Home Bars for your friendly service and awesome bar. All the best."
"Nice Collection, very friendly staff with knowledge, awesome bar, looks great."
"Awesome bar, thank you. We love it. The guys delivered it and installed it for us. They were friendly and easy to talk to."